SPCL_Bcast(COMM_WORLD)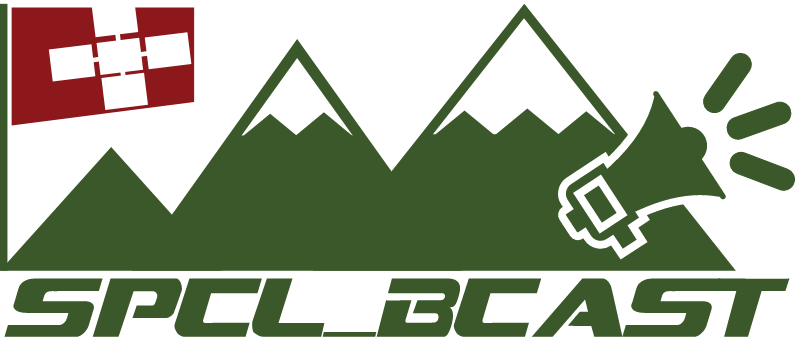 What: SPCL_Bcast is an open, online seminar series that covers a broad range of topics around parallel and high-performance computing, scalable machine learning, and related areas.
Who: We invite top researchers and engineers from all over the world to speak.
Where: Anyone is welcome to join over Zoom! This link will always redirect to the right Zoom meeting. When possible, we make recordings available on our YouTube channel.


Old talks: See the SPCL_Bcast archive.
Social media: Follow along with #spcl_bcast on Twitter!
When: Every two weeks on Thursdays, in one of two slots (depending on speaker and daylight saving time).
13 October & 27 October, 2022:
Morning: 9 AM Zurich, 4 PM Tokyo, 3 PM Beijing, 3 AM New York, 12 AM (midnight) San Francisco
Evening: 6 PM Zurich, 1 AM (Friday) Tokyo, 12 AM (midnight) Beijing, 12 PM (noon) New York, 9 AM San Francisco
10 November, 2022 – 2 March, 2023:
Morning: 9 AM Zurich, 5 PM Tokyo, 4 PM Beijing, 3 AM New York, 12 AM (midnight) San Francisco
Evening: 6 PM Zurich, 2 AM (Friday) Tokyo, 1 AM (Friday) Beijing, 12 PM (noon) New York, 9 AM San Francisco
16 March, 2023:
Morning: 9 AM Zurich, 5 PM Tokyo, 4 PM Beijing, 4 AM New York, 1 AM San Francisco
Evening: 6 PM Zurich, 2 AM (Friday) Tokyo, 1 AM (Friday) Beijing, 1 PM New York, 10 AM San Francisco
30 March, 2023 – 29 October, 2023:
Morning: 9 AM Zurich, 4 PM Tokyo, 3 PM Beijing, 3 AM New York, 12 AM (midnight) San Francisco
Evening: 6 PM Zurich, 1 AM (Friday) Tokyo, 12 AM (midnight) Beijing, 12 PM (noon) New York, 9 AM San Francisco
Upcoming Talks
Previous Talks